Half the countrys children are so chronically malnourished they grow up stunted too small for their age damaging their bodies and their minds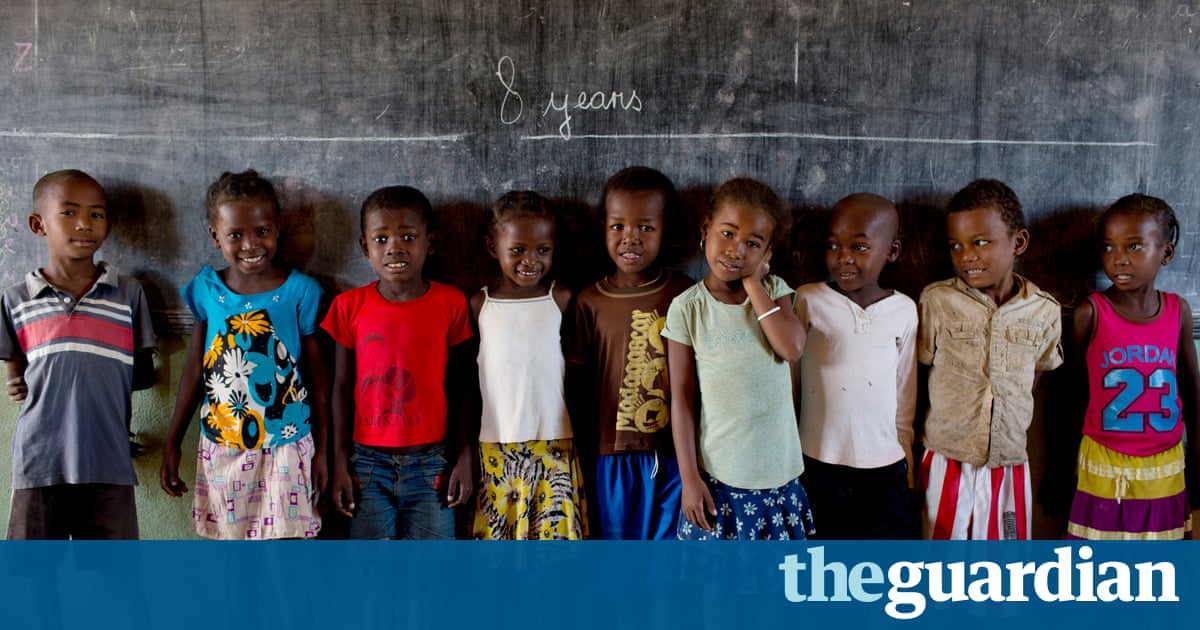 The children of Ambohijafy, a rural village among the green valleys and sloping hills of Madagascars fertile central highlands, are some of the poorest in the world, but they dream of rising above their circumstances. Outside the huddle of thatched mud huts, Rakotonirina, a solemn 10-year-old whose father is a fisherman, loves to read books and wants to be a schoolteacher. Twins Rosel and Michel Roland, seven, dont want to follow their father into farming. One would like to be a soldier, while the other talks of being a doctor.
But in Madagascar, where half the countrys children are so chronically malnourished they grow up too small for their age a condition known as stunting the odds against these children making it to secondary school, let alone managing an intellectually or physically challenging job, are vertiginous. Research shows that if a child is stunted by the age of two, the damage to their young minds and bodies is virtually irreversible.
Francine Rasoanandransan, 25, the twins mother, who is eight months pregnant with her fifth child, frets about her boys: they are not much taller than their four-year-old sister, Leonie.
They are seven. They should be much bigger, says Rasoanandransan. According to World Health Organization markers, the children are the same height as a five-year-old.
Rasoanandransan suffered a fever while pregnant and had little breastmilk to sustain the twins after birth. So she weaned them early, at three months, on cassava and water a diet poor in nutrients, but cassava is a staple, year-round crop here.
This Indian Ocean island is a biodiversity hotspot, rich in crops and minerals. But it is a poor country, with a mainly rural population of 24 million, projected to double by 2030, and a poverty rate of more than 90% . Villagers here grow small quantities of crops rich in nutrients, like avocado, sweet potato and maize, but the harvest only lasts two months and they are forced to sell the food for cash much needed for school books, clothes and other necessities.
Read more: https://www.theguardian.com/global-development/2017/sep/06/malnutrition-madagascar-heavy-toll-they-should-be-much-bigger-stunted
'They should be much bigger': the heavy toll of malnutrition in Madagascar