With populists failing to break through this year, and Warsaws ally, the UK, set to leave the EU, Poland may feel a little isolated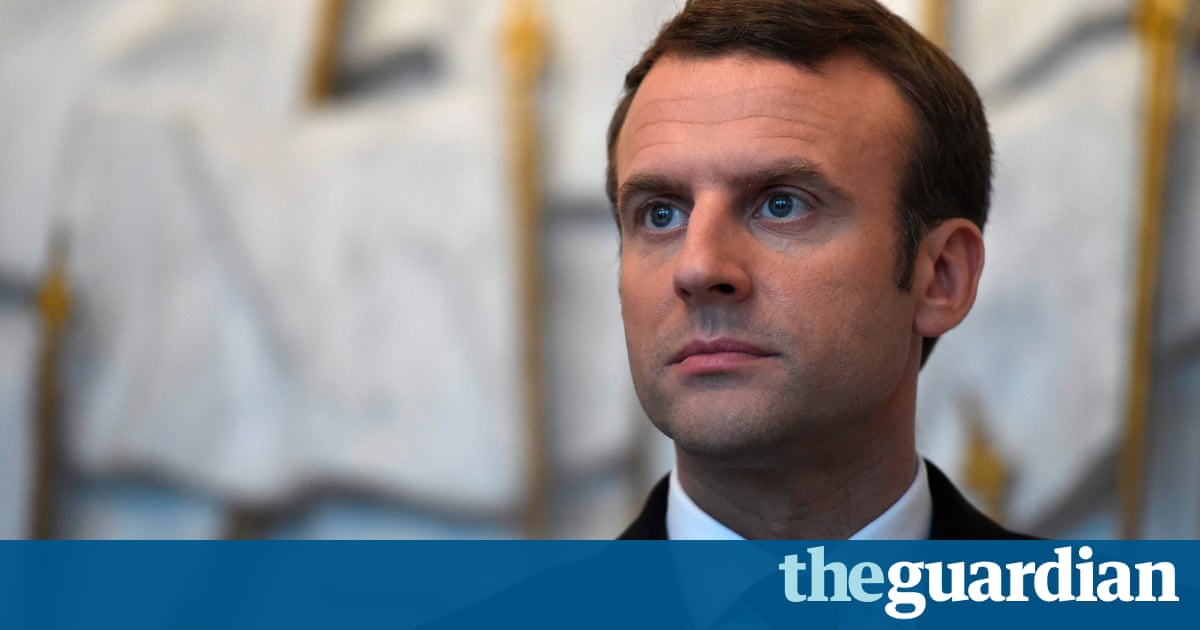 Emmanuel Macrons election victory in France may have put some magic in the air in Berlin, but in Poland his triumph has poisoned the atmosphere, creating fears that his integrationist agenda will put eastern European states on the back foot.

It marks a swift change in mood. Ever since its election in Poland in 2015, the patriotic ruling Law and Justice party (PiS) has felt the political tide in Europe running with its brand of nationalist and anti-refugee opinion.
But now, with populists repeatedly failing to make a big electoral breakthrough this year in Austria, Italy, Macron installed in the lyse and Warsaws closest ally, the UK, set to leave the EU, Poland may feel a little more isolated.
Relations between France and Poland have been poor ever since Warsaw unexpectedly cancelled a major arms contract last year, but Macron exacerbated matters by using Poland as as a weapon with which to emphasise his own liberal pro-Europeanism during the presidential campaign.
He criticised Poland for repeatedly breaching European democratic norms, refusing to take its share of refugees, and for using EU law to undercut the wages of French workers.
In an interview in the daily Voix du Nord, he promised if elected he would be calling for sanctions against Poland, which had ignored all the fundamental values of the European Union.
Demanding a reassertion of European values, he said: You cannot have a European Union which argues over every single decimal place on the issue of budgets with each country, and which, when you have an EU member which acts like Poland or Hungary on issues linked to universities and learning, or refugees, or fundamental values, decides to do nothing.
Macron was also underwhelmed by the sight of rightwing candidate Marine Le Pen and the Polish foreign minister Witold Waszczykowski meeting in Paris in January. Though Waszczykowski criticised Le Pen after the meeting, the handshake between the two politicians was not forgiven by the Macron team.
Macron bluntly described the chair of the PiS, Jarosaw Kaczyski, as a friend and ally of Le Pen, adding he was in the same category as her other friends who are violating many freedoms, including the Russian president, Vladimir Putin.
The remarks prompted the Polish foreign ministry to respond that anyone who is familiar with the history and the domestic political scene in Poland has no right to accuse Poles of sympathies for imperial Russia.
In an interview with Polands Do Rzeczy weekly, conducted before Macrons win, the Polish prime minister, Beata Szydo, said Warsaw would cooperate with any French president, but added that a politician who is bidding for important functions should weigh [his] words more.
Since Macrons victory, the rhetoric has been more emollient. Waszczykowski has called for a reset with Paris, reaffirmed Polands support for the EU and urged Macron to come to Warsaw.
But the ongoing danger for Poland is that Macron meant what he said on the campaign trail. It is likely, for instance, that he will push for a tightening of the EU workers directive, so it is harder for companies to employ cheaper labour from other EU countries or shift production to lower-wage countries.
The European commission, possibly emboldened by Macrons election, is again threatening Poland over its refusal to take any of its refugee quota. Other European ministers in Italy and Sweden have challenged whether countries like Poland should receive funds if it will not abide by the EUs rules. As yet, there is no sign Poland will back down.
But Warsaw does not want an all-out fight with Paris. The concept of the EU remains popular in Poland. As the largest beneficiary of EU funds Warsaw is vulnerable in the next EU budget talks. It is receiving 77.6bn in the 2014-20 budgetary period, and that figure will only go down as Brexit cuts the size of the overall budget.
Worse still, Macrons plans for a common euro budget would probably mean less cash and influence for those outside the euro, such as Poland.
Polands deputy foreign minister, Konrad Szymaski, complained at Chatham House last week that France wants to create an avant guard of integration around the eurozone, based on euro bonds, mutualisation of debt and of fiscal policy.
He added: We know this agenda very well. It is not the first time that Paris wants to propose such a thing for the eurozone. I like the German answer for this question which is simply nein.
Macron believes the case for a stronger Europe has gone by default, so how he makes that case, and yet avoids a bitter conflict with Poland, will reveal something about how far his charm can take him.
Read more: https://www.theguardian.com/world/2017/may/19/mood-in-poland-shifts-after-macron-victory-in-france
Mood in Poland shifts after Macron's victory in France | Patrick Wintour