Vice-presidential nominee warmly received but undermined by thunderous booing that broke out when Ted Cruz refused to endorse Donald Trump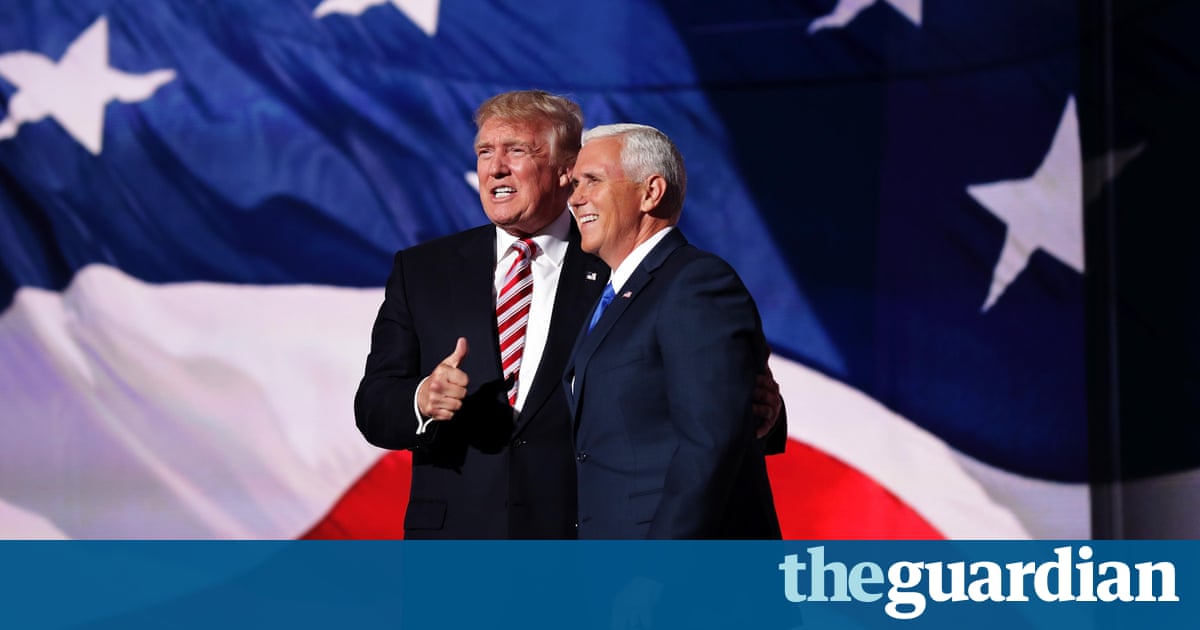 Efforts to reboot a chaotic Republican convention by introducing vice-presidential candidate Mike Pence to American voters were undermined on Wednesday by an angry clash between Donald Trump supporters and those of his former rival Ted Cruz.
Pence insisted the party was coming together as he took to the stage at the end of the night to formally accept the partys nomination. This week, with this united party, in November I know we will elect Donald Trump, he said.
This team is ready, our party is ready, he concluded. And when we elect Donald Trump the 45th president of the United States we will make America great again.
The Indiana governor struck a self-effacing tone, in stark contrast to that of his new boss. [Trump] is a man of style and charisma so I guess he was just looking for some balance on the ticket, he joked. For those who dont know me, which I guess is most of you …, continued Pence, to laughter.
Chosen for his impeccable conservative credentials, Pence was intended to reassure party leaders anxious about the highly unusual Trump campaign style and he prompted periodic chants of We like Mike, we like Mike from a warm crowd.
Projecting a more mature and conventional style than many in the Trump team, Pence also prompted chuckles of laughter from the convention floor for the first time this week with a gentler tone than the Cleveland crowd has become used to.
But he continued the conventions spate of strong attacks on Democrats, calling Hillary Clinton the secretary of the status quo. When Donald Trump becomes president of the United States, the change will be yuge, he said, imitating Trumps distinctive pronunciation.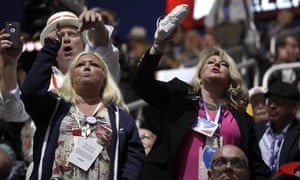 Read more: https://www.theguardian.com/us-news/2016/jul/20/mike-pence-speech-rnc-ted-cruz-donald-trump
Mike Pence bid for Republican unity marred by clashes on convention floor