Dylan Noble was killed after being pulled over at California gas station, and multiple shots were fired even as he was wounded and lying on his back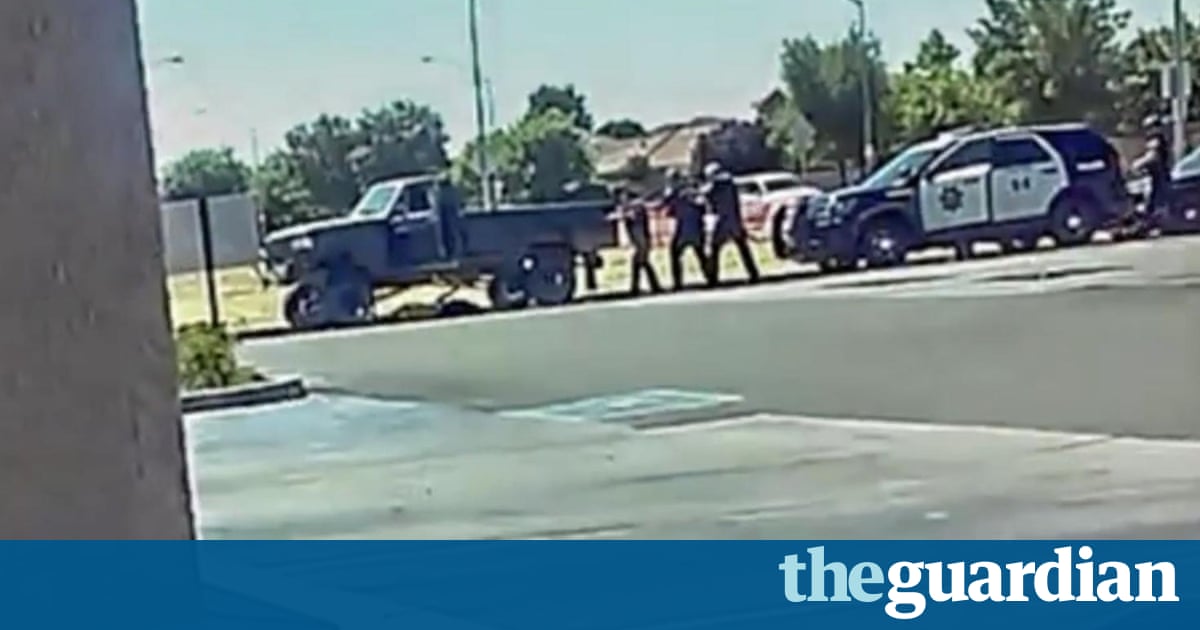 Police in California have released graphic body-camera footage of officers repeatedly shooting an unarmed teenager, including multiple shots that were fired as the adolescent was gravely wounded, lying on his back and barely moving.
The release on Wednesday of video of the killing of Dylan Noble, a 19-year-old shot at a gas station in Fresno on 25 June, occurred just hours after the police department told the Guardian he would not release the footage.
Officers privately showed the video to Nobles family last Friday but had initially refused to release the video to the public until the investigation was complete.
They just wanted to shoot him, said Darren Noble, Dylans father, after watching the footage. Theyre just trigger-happy.
After watching the footage, Nobles family launched legal action against the city alleging that the shooting was an inexcusable use of excessive force.
According to the Fresno police departments account of the shooting, officers pulled Noble over while investigating reports of a man carrying a rifle at around 3.20pm.
Police claim that the officers believed Noble had a gun, though they later learned he had no weapons on him or in his pickup truck.
Blurry video from a witness that emerged last week captured the final bullets that killed Noble, but the body-camera footage provides a much fuller picture of the shooting.
The body-camera footage released Wednesday shows that officers approached Noble with their guns pointed at him and repeatedly shouted: Let me see your hands and Both hands.
When Noble eventually exited and walked away from his truck, he appeared to have his left arm outstretched and, for a few seconds, his right arm behind his back. He then briefly walked toward the police.
Officers continued shouting at him to show his hands, with one screaming: Get your fucking ass on the ground.
One officer then fired two shots at Noble, who collapsed onto the ground and rolled onto his back. Approximately 12 seconds later, while Noble was laying on the ground, the same officer fired a third shot.
An officer then shouted: If you reach one more time, you will get shot again. Stop.
Roughly 15 seconds after the third shot, with Noble barely moving, another officer shot a fourth.
Do not reach again, please, an officer said.
Narrating the footage, police chief Jerry Dyer repeatedly pointed out moments when, he said, it appeared that Noble had something in his hand. He said the investigation would seek to determine whether each bullet was justified and if there were alternative actions the police could have taken.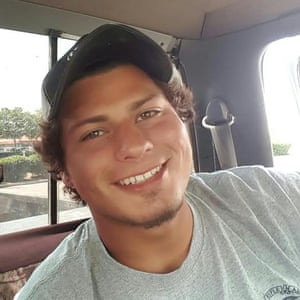 Read more: https://www.theguardian.com/us-news/2016/jul/13/body-camera-footage-released-dylan-noble-police-shooting
Footage of police killing unarmed teen prompts claim of 'trigger-happy' officers