Michael Sandford, 20, from Surrey, tried to seize a police officers gun to use to shoot presidential hopeful at a rally in Las Vegas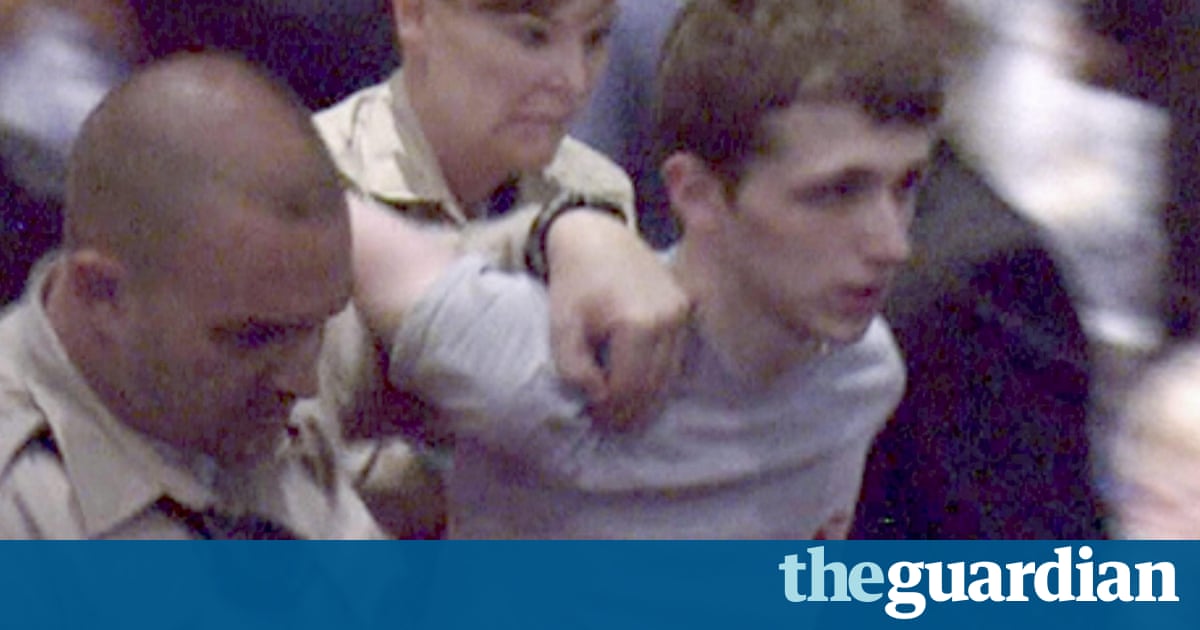 A British man arrested at a Donald Trump rally two weeks ago after allegedly trying to steal a police officers gun to shoot the Republican candidate has been indicted on federal charges relating to illegal weapons possession and disruption.
Michael Sandford, 20, from Dorking in Surrey, was taken into custody at a campaign event for the Republican presumptive nominee at the Treasure Island Casino in Las Vegas. He told police that his aim had been to kill Trump.
A federal grand jury found on Wednesday that there was enough evidence to charge Michael Sandford with two counts of illegal alien in possession of a firearm and one count of impeding and disrupting the orderly conduct of government business and official functions.
If convicted, he could face up to 10 years imprisonment and a fine of up to $750,000.
He has not yet entered a plea, but he was denied bail by federal magistrate George Foley on Monday on the grounds that he would be a flight risk.
Sandford was in the US illegally, according to the indictment, which is what led to the two possession counts one for the gun he attempted to grab, and the other for when he went to the Battlefield Vegas gun range the day before the Trump event to practice shooting.
He had driven from San Bernardino, California, for the specific purpose of killing Trump, according to the secret service report, which said that Sandford had also booked a ticket to a Trump event in Phoenix, Arizona, later that day as a backup.
Trump rallies have become more violent in recent months, with clashes between protesters and supporters at rallies in San Jose and San Diego in California, and Albuquerque, New Mexico. Trump himself has been accused of inciting violence, telling a crowd in March that he would pay the legal fees of those who attack protesters.
Hes never shown any violent tendencies before, hes never been a bad person, hes a nice kid and literally wouldnt hurt a fly he used to tell us not to use fly spray because he didnt want any flies to die, his father, Paul Davey, told the Portsmouth News.
Davey said someone must have coerced or radicalized his son into attacking the presidential candidate, adding: Whether hes been blackmailed or put up to it, thats the only thing me and his mum can think of.
Sandford is scheduled to be arraigned on 6 July.
Read more: https://www.theguardian.com/us-news/2016/jun/30/briton-charged-in-us-after-assassination-attempt-on-donald-trump
Briton charged in US after 'assassination attempt' on Donald Trump