The 1,109-carat Lesedi la Rona is the second-largest gem-quality rough diamond ever found, but bidding didnt reach the Sothebys reserve price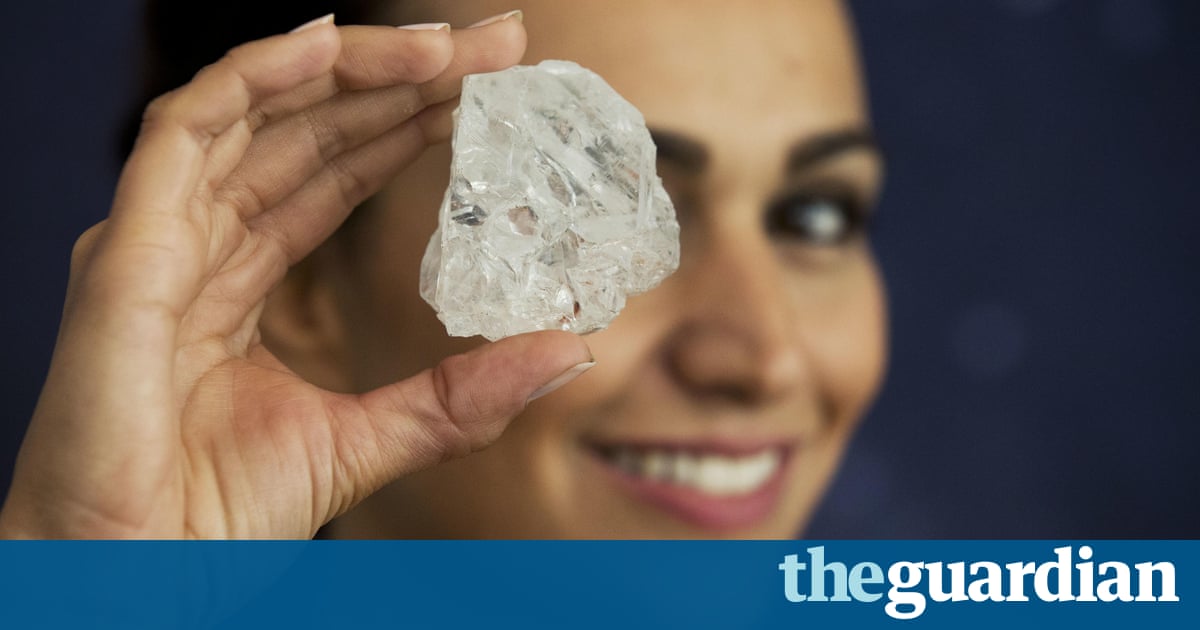 Turns out the largest diamond discovered in over a century may not be worth that much after all.
The tennis ball-sized Lesedi la Rona failed to find a buyer on Tuesday, a disappointing result for a stone that had been described as the find of a lifetime by David Bennett, the chairman of Sothebys jewellery division.
The diamond was unearthed in November in Botswana at a mine owned by Canadas Lucara Diamond Corporation. It measured 1,109 carats, the second-largest gem-quality rough diamond ever discovered. Its name means our light in the Tswana language.
A spokeswoman said bidding reached $61m below the $70m minimum Sothebys had hoped for.
No rough diamond of this size had ever been auctioned, and after Wednesdays sale it is unclear if one will for a while.
Read more: https://www.theguardian.com/uk-news/2016/jun/30/biggest-diamond-discovered-in-100-years-lesedi-la-rona-fails-to-sell-auction
Biggest diamond discovered in 100 years fails to sell at London auction