Presumptive Republican nominee said We have to fight fire with fire after referencing Isis and repeatedly compared Trans Pacific Partnership deal to rape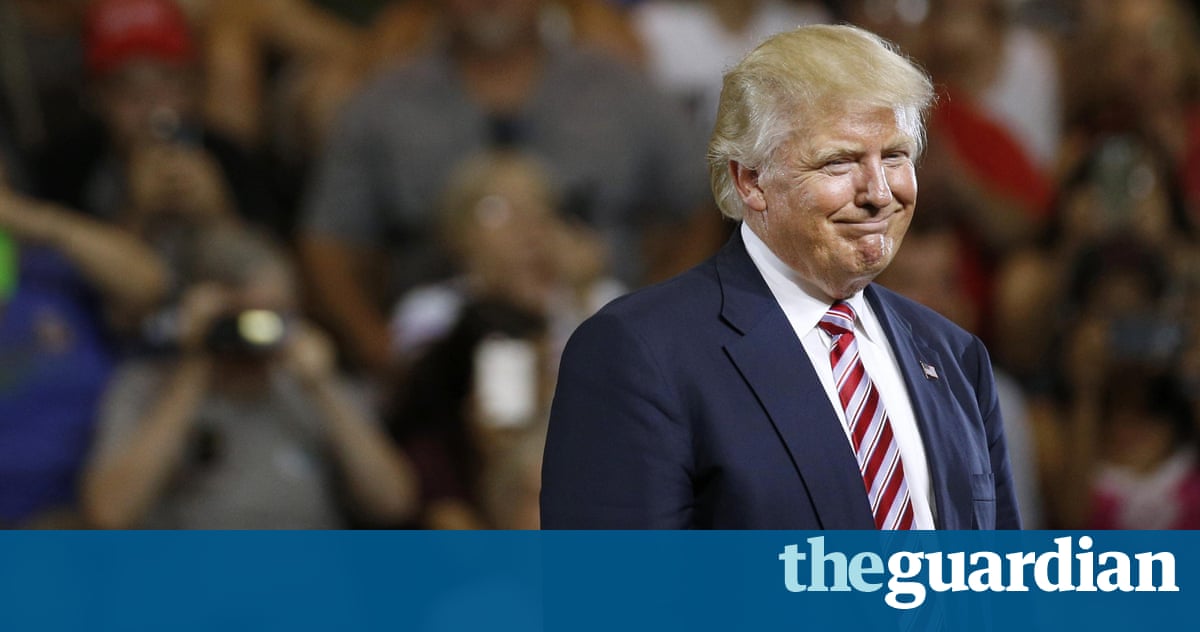 Donald Trump offered renewed support on Tuesday for the use of torture while repeatedly comparing a proposed free trade agreement to rape.
Trump, who has often praised the use of waterboarding as well as speaking positively about alleged war crimes committed by American troops, said at a campaign rally, We have to fight fire with fire, after referencing the penchant for beheadings by Isis.
The presumptive Republican nominee claimed that while the terrorist group committed a range of atrocities including beheading and drowning prisoners, the United States was afraid to even use waterboarding. In Trumps opinion, this left Isis believing that the US was weak and stupid and it needs to fight so viciously and violently to combat the threat.
Trump also renewed his praise of waterboarding, which was banned by the Bush administration in 2006 as both potentially illegal and ineffective. What do you think about waterboarding? Trump asked the crowd. They cheered as he gave his answer, I like it a lot. I dont think its tough enough.
His comments came just hours after a terrorist attack on the Istanbul airport that caused dozens of deaths. Prior to taking the stage, Trumps campaign issued a measured statement on the attack: Our prayers are with the families of those killed and injured in Istanbul. The whole world is stunned and horrified. At his Ohio rally, he said: There is something going on thats really really bad.
The candidate also repeatedly compared the controversial Trans Pacific Partnership (TPP) trade deal to rape. The remarks came just hours after Trump delivered a speech on trade policy outlining his populist protectionist views on Americas economic role in the world. Unlike in that speech, Trump didnt use a teleprompter on Tuesday and three times compared TPP to the rape of our country.
The remarks were not the first time Trump has referenced rape on the campaign trail. In May, the real estate developer said we cant continue to allow China to rape our country, and at his announcement speech in June 2015 he accused the Mexican government of deliberately sending rapists across the border into the US.
The rally was Trumps first appearance in the crucial swing state of Ohio since its March primary. No Republican presidential candidate in American history has won the White House without winning the Buckeye State. The event was held in the traditionally Democratic Ohio Valley, an economically depressed area that is increasingly trending Republican in federal elections.
Read more: https://www.theguardian.com/us-news/2016/jun/28/donald-trump-ohio-rally-isis-torture-tpp-rape
Trump renews support for torture and compares trade deal to rape at Ohio rally