Larger version of solid rocket booster used on shuttle will form part of Space Launch System propelling astronauts beyond Earths orbit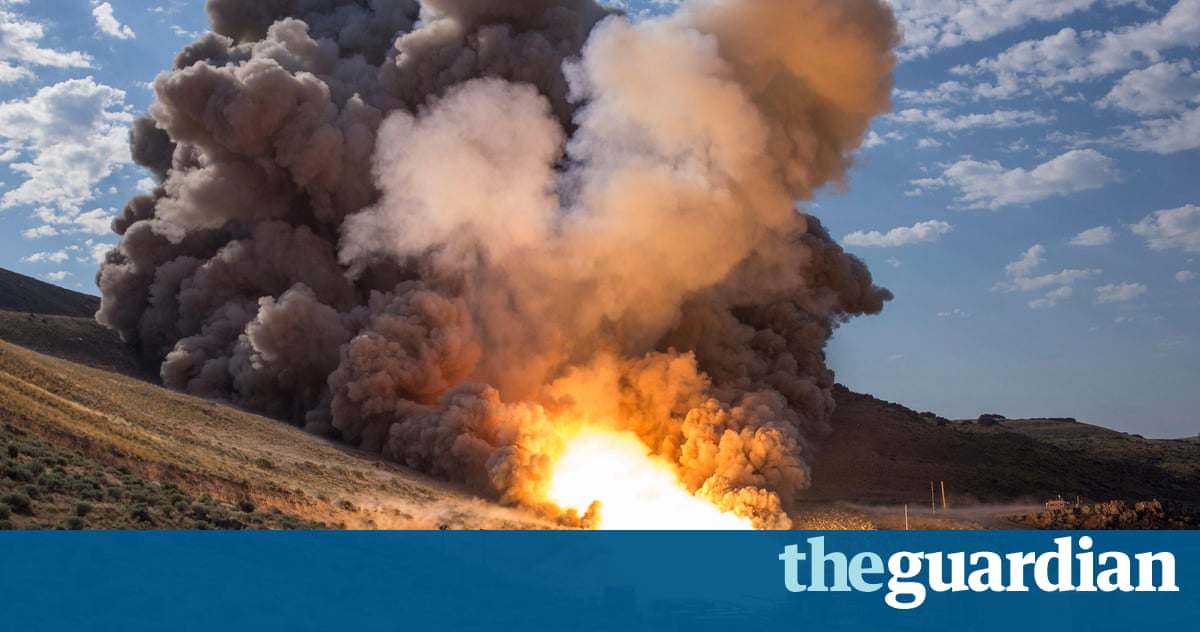 Nasa has successfully tested a huge rocket motor that will one day propel astronauts out of Earths orbit and towards Mars.
It was the second and final test-firing of the solid rocket booster designed for Nasas Space Launch System (SLS). The debut launch from Floridas Kennedy Space Center in 2018 will not carry people, but a few years later astronauts are scheduled to climb aboard for a flight near the moon.
Tuesdays ground test, lasting a full two minutes, was conducted by Orbital ATK, the Nasa contractor that also made the smaller shuttle boosters for Nasa. This 47-metre (154ft) booster was mounted horizontally and pointing towards a mountain near Promontory, Utah, when it spewed out flames and smoke producing 3.6m pounds of rocket thrust in the test on Tuesday, watched by crowds on a nearby ridge.
Each SLS rocket will have two boosters along with four main engines. There would ultimately be 9m pounds of thrust at liftoff, considerably more than the now-retired shuttle, said former astronaut Charles Precourt, an Orbital ATK vice-president.
Precourt said the team had worked nonstop over the past five weeks to prepare for Tuesdays milestone. Really a delight, he said.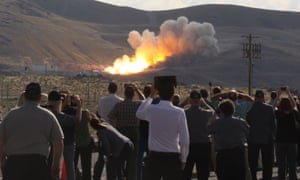 Read more: https://www.theguardian.com/science/2016/jun/29/nasa-ignites-huge-mars-rocket-with-fiery-test-in-utah-desert
Nasa ignites huge Mars rocket with fiery test in Utah desert