England, in succumbing to Iceland at Euro 2016, were defeated by a more vibrant shadow version of themselves after another shuffling of non-specific parts into non-specific roles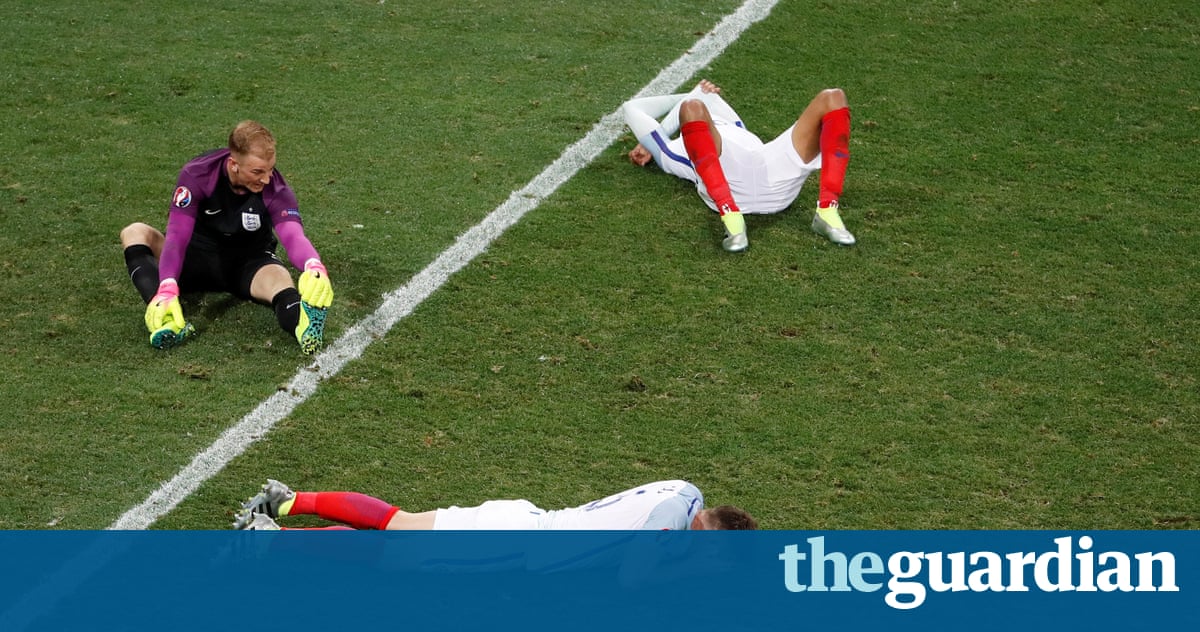 Pack away the flags. Put the song-sheet down. After two strangulated, ultimately hysterical weeks in France it really is time to go home. It was not just Englands tournament that ended at the Stade de Nice with this stunning last-16 defeat by Iceland, a nation the size of the London Borough of Lewisham. At the final whistle a wider full stop arrived with Roy Hodgsons resignation after four years in the job, capped at the last by one of the great English sporting failures, defeat so abject it qualifies as a kind of uber-loss, humiliation that will sting even through the scar tissue of all that accumulated tournament failure.
Hodgson had to go. And he duly went, handing in his blazer and badge with a brief statement in the media room here. There is an element of sadness to every ending, even one as hapless as this. Above all there was a horrible, bruising grandeur to this exit, an instructive kind of poetry.
Clunky, rather obvious poetry, but poetry nonetheless as on a humid night the last of Roys England lost to a more vibrant, more coherent shadow-version of themselves. England were not just beaten. At times it felt as though they were being dragged backwards through space and time as the Swedish connection, Roy Hodgsons England and Lars Lagerbacks Iceland, produced a hard-running, long-passing game that would not have looked out of place in the old first division of hoofs, mixers and knock-downs. Welcome to our world, Cte dAzur. This is England 1985.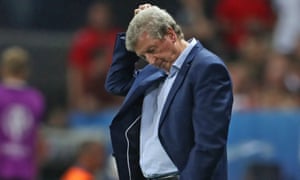 Read more: https://www.theguardian.com/football/blog/2016/jun/28/roy-hodgson-england-iceland
Roy Hodgsons sickly imitation of old values leads to Englands uber-loss | Barney Ronay