Lionel Messi missed a penalty in the shoot-out as Chile won their second Copa Amrica in two years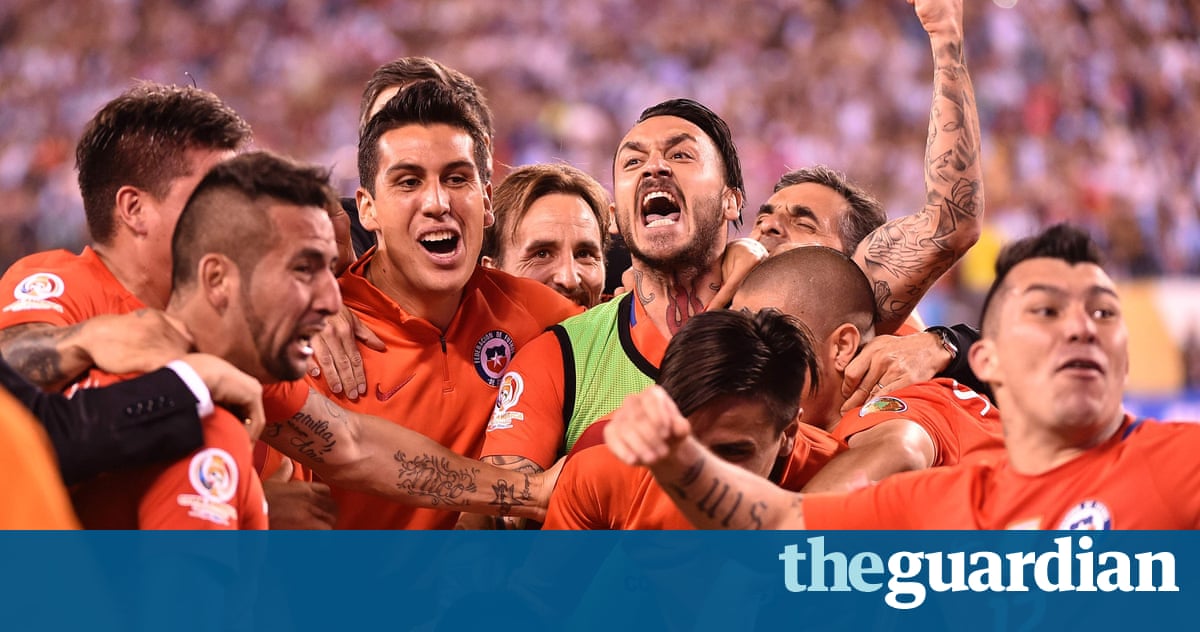 This was to have been the match that sealed Lionel Messis legacy. The one that silenced the doubters, that killed off the question mark hanging over his greatness, that gave him his place in the pantheon next to Diego Maradona and showed he could achieve the same success with Argentina that has become so staggeringly routine at club level. Instead, it became The Night Messi Missed.
Goalless after 120 minutes, a game that during the first half looked on course to be decided by over-zealous officiating instead had to be settled by penalties. This wasnt the first time the stomach-churning lottery of spot kicks has been needed to separate Argentina and Chile, of course. Last year, it was the heroics of Claudio Bravo and Alexis Snchezs ice-cool Panenka that clinched the Copa Amrica for La Roja.
This time, with Chile shooting first, a save by Sergio Romero to thwart Arturo Vidal handed Argentina the early advantage. Messi stepped forward. After a game in which hed been consistently excellent but struggled to apply the finishing touch, destiny surely awaited. He appeared calm. There were no deep breaths, no tics to betray nerves. The run-up was clinical, short and confident. But the shot was blasted high over the bar. High over the bar, and well into the stands. Once again at an international tournament, Messi had missed. The agony was written all over his face.
What followed from there seemed almost inevitable, given the way everything about this match had been set up as the final, coronating chapter in the saga of young Leo: the two sides traded successful spot kicks, then Bravo that man again saved Lucas Biglias effort. Francisco Silva, brought on late during extra-time for Snchez, proved a perfect proxy for the hero of the 2015 shootout. He shot hard; Romero dived the wrong way; the Copa was Chiles once again.
As jubilation broke out on the Chilean bench and among the swatch of red behind the goal, Messi slumped to the ground, stunned. After the bitter consolation, in a losing cause, of the 2014 World Cup Golden Boot, here again we witnessed the cruel spectacle of this generations greatest player stumbling with the finish line in sight. But take nothing away from Chile; at times they have been exceptional in this tournament, no more so than when thrashing a highly fancied Mexico side 7-0 in the quarter-finals. If the GOAT is to be a loser, would that it be to a team of Chiles quality.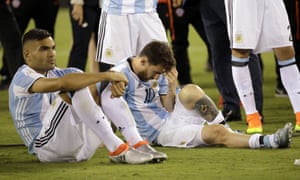 Read more: https://www.theguardian.com/football/2016/jun/26/chile-win-copa-america-argentina-match-report-penalty-shoot-out
Chile win Copa Amrica once again as Argentina title drought continues