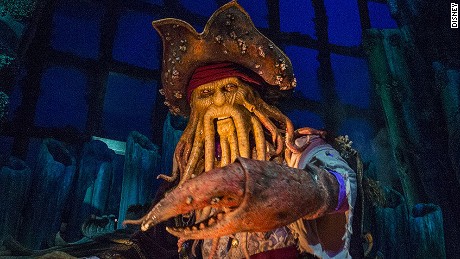 (CNN)It's finally happening.
Shanghai Disney Resort, the first new Disney theme park in over 10 years, opens its gates on June 16 following five years of construction and multiple delays.
Made up of Disneyland, Disneytown, Wishing Star Parkand two hotels, it covers 3.9 square kilometers.
It's a great Disney park that's worth a visit but the queues are extremely long.
Even during the trial period they were long. And I don't see it getting less any time soon.
I suggest because of the amount of attractions to plan for at least two days, maybe three.
You really need time for this park.
How does Shanghai Disneyland compare to other Disney parks?
I think Hong Kong Disneyland is much more magical and beautiful, but then Shanghai Disney is much more complete when it comes to the attractions.
They actually complement each other quite well.
When Hong Kong Disneyland opened in 2005 there was almost nothing to ride. Shanghai is the opposite, there is plenty to do.
In my opinion the best Disney theme park in the world is still DisneySea in Tokyo and the most "magic" Magic Kingdom continues to be Disneyland Paris.
Read more: http://www.cnn.com/2016/06/15/travel/shanghai-disneyland-qa-theme-park-guy/index.html
Is Shanghai Disneyland worth a visit? The Theme Park Guy weighs in