The vice-president urged state and local politicians to continue fighting for stricter gun laws and touted the White Houses push to develop smart guns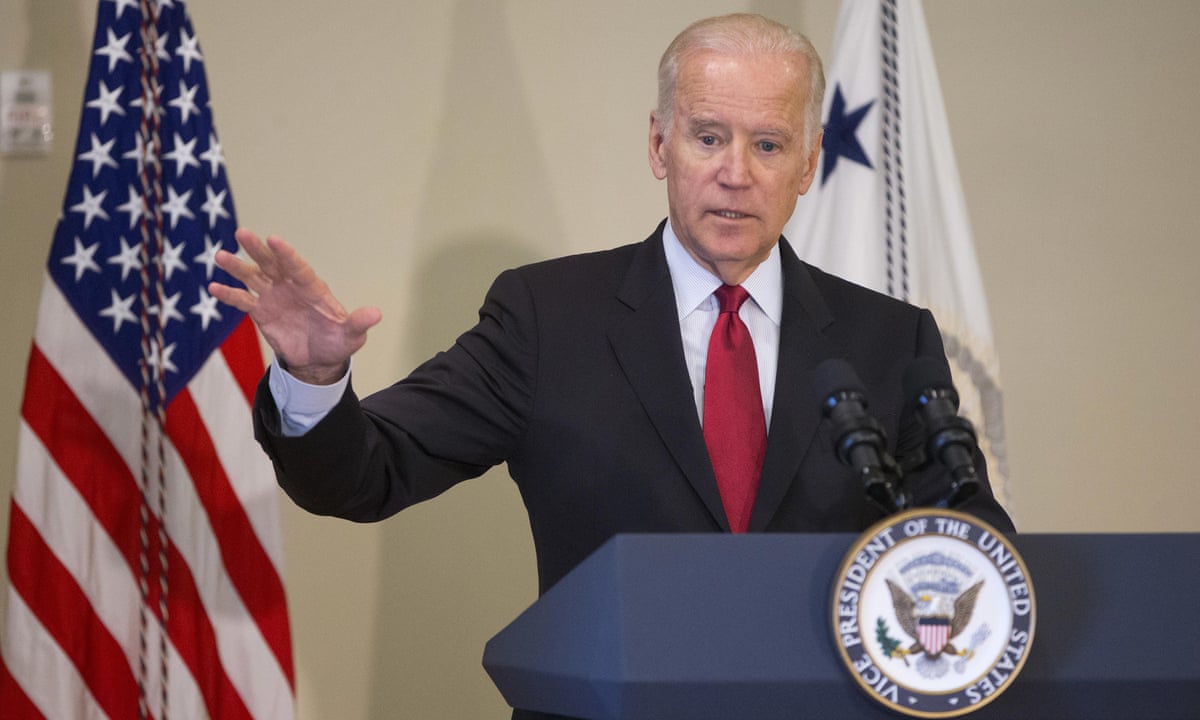 Vice-president Joe Biden admitted defeat on passing stricter gun laws at the federal level, telling local leaders Tuesday, Were probably not going to get much more done in the next nine months. But he urged state and local politicians to continue fighting.
Dont quit on this, he said, at a meeting in Washington of local politicians from 48 states. Biden urged them to set the table for the next president to be able to get some of this done.
He also touted the White Houses push to develop personalized smart guns, arguing that safer guns could be a game changer in a country that has almost as many firearms as people.
The White House convened the off-the-record meeting to share tactics and strategies as part of the Obama administrations increasingly modest efforts to push forward commonsense measures to address gun violence.
Gun violence is ravaging our communities, Biden said in a live-streamed address on Tuesday. Of all the civilized countries in the world, this is an exception. It doesnt have to be this way.
Bidens speech came after a weekend of presidential candidates Donald Trump and Hillary Clinton facing off on guns. After being endorsed by the National Rifle Association on Friday, Trump, the presumptive Republican nominee, told NRA members that he would eliminate gun-free zones and warned that Clinton wants to abolish the second amendment.
On Saturday in Florida, Clinton told an audience of black mothers who had lost children to gun violence that a Trump presidency would put more kids at risk of violence and bigotry. She called Trumps proposals way out there and dangerous.
Clinton has pledged to take on the NRA from her first day in office, including fighting for expanded background checks on gun sales and a new ban on assault weapons.
In his Tuesday address, Biden praised the courage of governors in Connecticut, Colorado and Maryland, who succeeded in passing tougher gun laws at the state level in the wake of the Sandy Hook school shooting. The Connecticut and Colorado governors went on to face tough reelection campaigns where they were attacked for their record on guns.
Youve taken some real changes, youve taken some real hits, and youve made real progress, Biden said. Its a fundamental change affecting the whole state. It can be contagious.
With Congress more dysfunctional than he had ever seen it, Biden said, the frontline of policy change had moved to states and cities on several issues, including gun control and increasing the minimum wage.
Just because we have not been able to get it done nationally, with this Congress, does not mean that you cannot change a lot of the parameters of these issues at home, he said.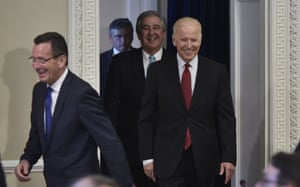 Read more: https://www.theguardian.com/us-news/2016/may/24/joe-biden-gun-control-laws-white-house-smart-guns
Joe Biden admits defeat on gun control but urges lawmakers to keep trying