Governors top counsel urged prison to go forward with planned death despite receiving the wrong drug, telling deputy attorney general to Google it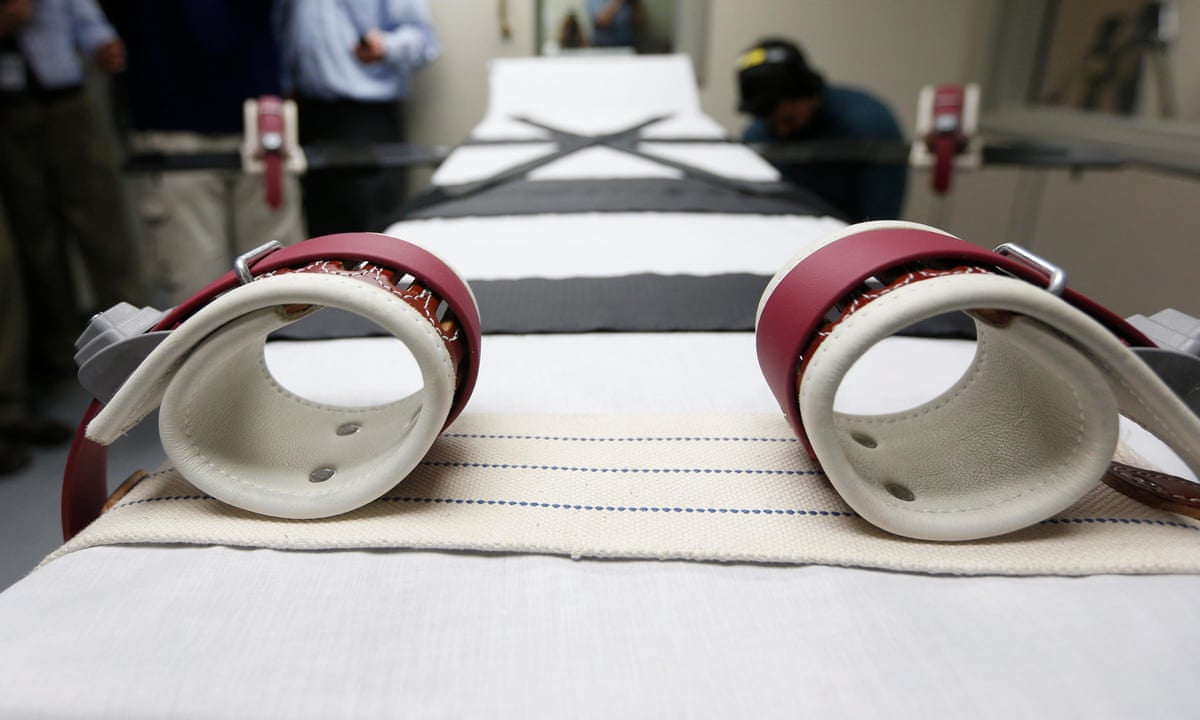 The top lawyer for Oklahoma Governor Mary Fallin urged prison officials to go forward with a planned execution even though they received the wrong drug, telling a deputy attorney general to Google it to confirm it could be used, a grand jury said in a report Thursday.
The grand jury faulted many officials for three botched execution attempts but issued no indictments after its months-long investigation. But the panel noted that Fallins general counsel, Steve Mullins, advocated for the use of potassium acetate in the 30 September execution of Richard Glossip, even though the states lethal injection protocol calls for potassium chloride, which stops the heart. Fallin later issued a last-minute stay for Glossip, who remains on death row.
The governors general counsel stated potassium chloride and potassium acetate were basically one in the same drug, advising the deputy attorney general to Google it, the grand jury report said. Mullins also argued that the state shouldnt file a stay for Glossips execution because it would look bad for the state of Oklahoma because potassium acetate had already been used in (Charles) Warners execution.
Mullins resigned in February as Fallins general counsel. A home phone number in his name rang unanswered Thursday afternoon.
It is unacceptable for the governors general counsel to so flippantly and recklessly disregard the written protocol and the rights of Richard Glossip, the grand jury said in its report.
Attorney general Scott Pruitt, who called for the grand jury investigation, said the report clearly outlined the problems in the system.
A number of individuals responsible for carrying out the execution process were careless, cavalier and in some circumstances dismissive of established procedures, Pruitt said.
Read more: https://www.theguardian.com/us-news/2016/may/19/oklahoma-botched-execution-drug-mary-fallin
Oklahoma officials backed use of wrong drug in botched execution grand jury